At today's Mass, Father Jim the Pastor of the Basilica of Saint Mary of the Immaculate Conception gave his usual fantastic (though abbreviated because it's a weekday Mass) homily.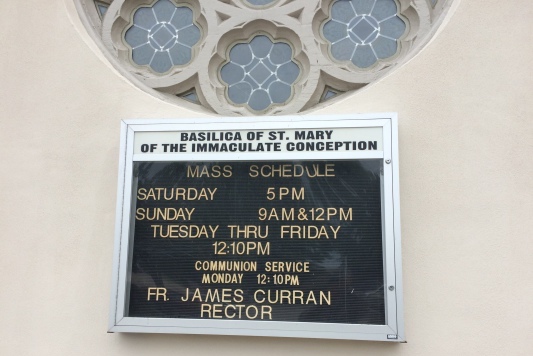 He told the story of a lady who came to him for help to pay a utility bill. Father Jim, sat down with her and analyzed her income and spending only to find out the first item on her outgoing expense was her church contribution. To which he said to her you can pay your utility bill if you reduce your Sunday contribution. To which, she declined and said that was not an option.
The Basilica of Saint Mary is remarkable church in the heart of Norfolk, VA. I would encourage anyone to attend service there. Father Jim is a remarkable man.