Father Jim the Pastor of the Basilica of Saint Mary of the Immaculate Conception delivered another terrific homily today at noon Mass.
The theme of his homily centered around the importance of letting go of those things that hurted us and forgiving those who injured us. He began his homily with a story of two buddhist monks walking:
Two monks, a young and and old one, were walking along the road on the way to visit a monastery in the hills. They came to a river that was swollen with water from the recent rains, and the ford was deep under the muddy, rushing water.

On their side of the river was a young woman, dressed in a rich new kimono and sash, unable to cross, looking fearfully at the water.

The elder monk went over, spoke quietly to the woman, then picked her up, and carried her across the river while his companion struggled through the water behind him. The monk put the woman down on the further bank, bowed, and the two monks continued their journey. The woman went off down another path and they never saw her again.

After many hours of walking in silence, the two arrived at the monastery. They greeted the master, had dinner, sat in meditation, then retired to their cell to sleep. While they were preparing to go to bed, the younger of the two could no longer restrain himself.

He suddenly burst out angrily, "I can be silent no more! What were you thinking? You know we're not supposed to have any contact with women. Yet you carried that woman across the river without a second thought. Don't you know that's against the rules? How could you do something like that?"

He railed on for a couple more minutes.

The elder monk simply stood still and listened. When the younger was finished, and had exhausted himself, the elder said, "I put that woman down hours ago. Why are you still carrying her?"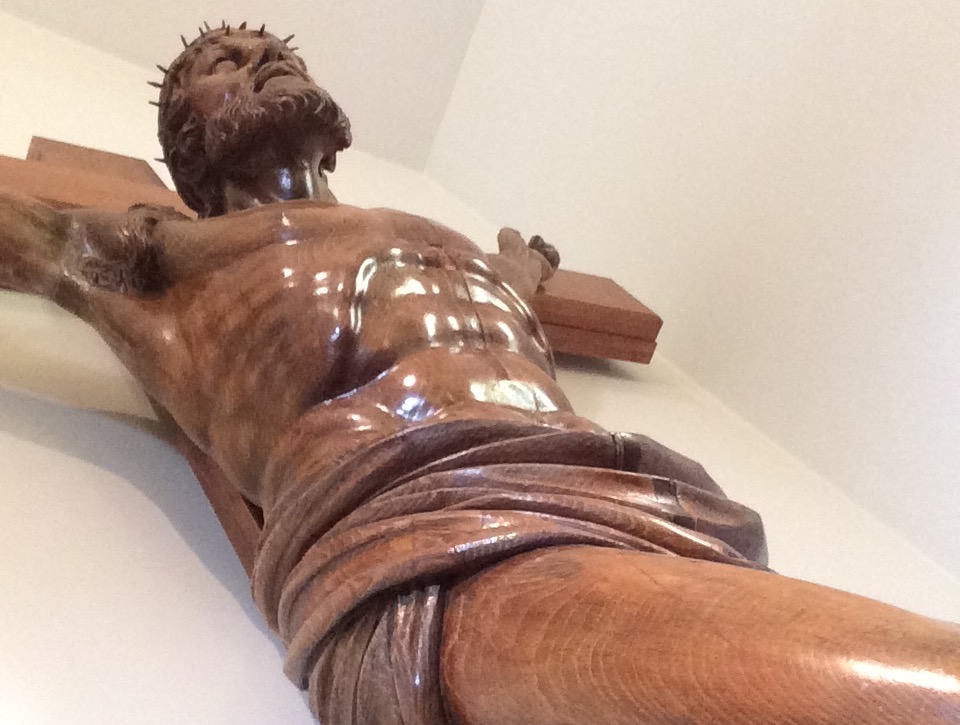 As a side note, there are Catholic Variations on this story. The moral of the story remains the same: let go of the past and all those who harmed you. Fr. Jim tied the story with the Our Father prayer, which is found in Matthew 6:7-15. He asked why we do not include
"If you forgive others their transgressions, your heavenly Father will forgive you. But if you do not forgive others, neither will your Father forgive your transgressions."
with the Our Father? The answer (according to Father Jim) is simple. It is not so much that God would not forgive us, but more are we willing to let go our anger toward others (and ourselves)? God has already forgiven us and it is up to us to accept His forgiveness.
Thank you Fr. Jim for this beautiful homily.